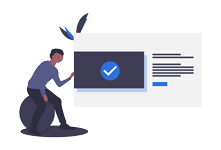 Satisfaction
Enhance student interest by offering unique & practical courses.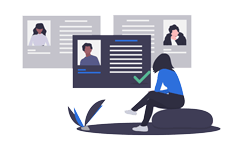 Employability
Improve student employability and success along with institution reputation.
Customizable
Choose either student sign on, co-branding or the white-label options to customize.
Trading Core Pro™ Knowledge
Trading Frameworks
Trading Intuition
Technical Analysis
Trend & Momentum
Sentiment Analysis
Cycles & Money Flows
Hedge Fund Trading Strategies
Macro & Geopolitical Environment
Investment/Trading Insights
Option Strategies
Trading Futures and Forecasting
Trading Platform Experience
In step 2, you gain experience by placing virtual trades over one to two months.
Based on your choice of asset class – equities, commodities or FX, you will choose from one of 7 trading platforms.
The minimum is one month of trading one of the three asset classes.  If you decide to trade over a two month period, you have the option of choosing a second asset class for your final month.
Evaluation & Certification
You submit your trading experience through our online learning portal.
We employ a 5-point trading evaluation system developed over 10 years of actual trading training experience in higher education.
Improve your trading skills and showcase your trading experience to potential employers in trading and investments.